[Specification]

1/4 turns and Budget Spanner Lock

Zinc alloy die cast housing and cylinder.

Black powder coatted standard.

Hex nut mounted

Operating tools available

Rotation angle 90 CW or CCW.
A key handle unpon request

[Accessories]


[Special Use]




Widely used on truck tool box. Various cabinets

[Options]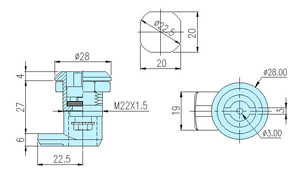 [Specification]

Keyless thumb turn latch.
Zinc alloy die cast body and plastic handle/knob.
Bright chrome plated standard.
With an internal O-ring to prevent ingress of moisture.




[Special Use]




Typically used in lockable cabinet, machines ect.

[Options]

Different version of knob/handle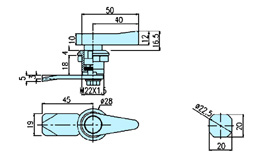 [Specification]

Keyless thumb turn latch.
Zinc alloy die cast and plastic for handle.
Bright chrome plated standard.
With an internal O-ring to prevent ingress of moisture.




[Special Use]




Typically panel latch designed for interior and exterior hinged doors or lift-off access panels.

[Options]

Different version of handle
Different c am lever style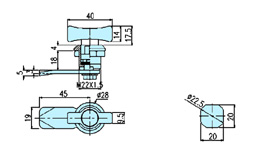 [Specification]

Keyless thumb turn cam latch.
Zinc alloy die cast and plastic for Knob.
Black chrome plated standard.
With an internal O-ring to prevent ingress of moisture
Having waterproof function.




[Special Use]




Typically used in lockable cabinet

[Options]

Different version of knob.
Different cam lever stype.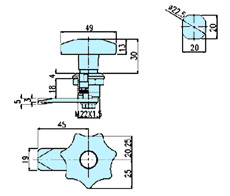 Copyright 2007© MingYi Light Ind.co.,LTD. All Rights Reserved.